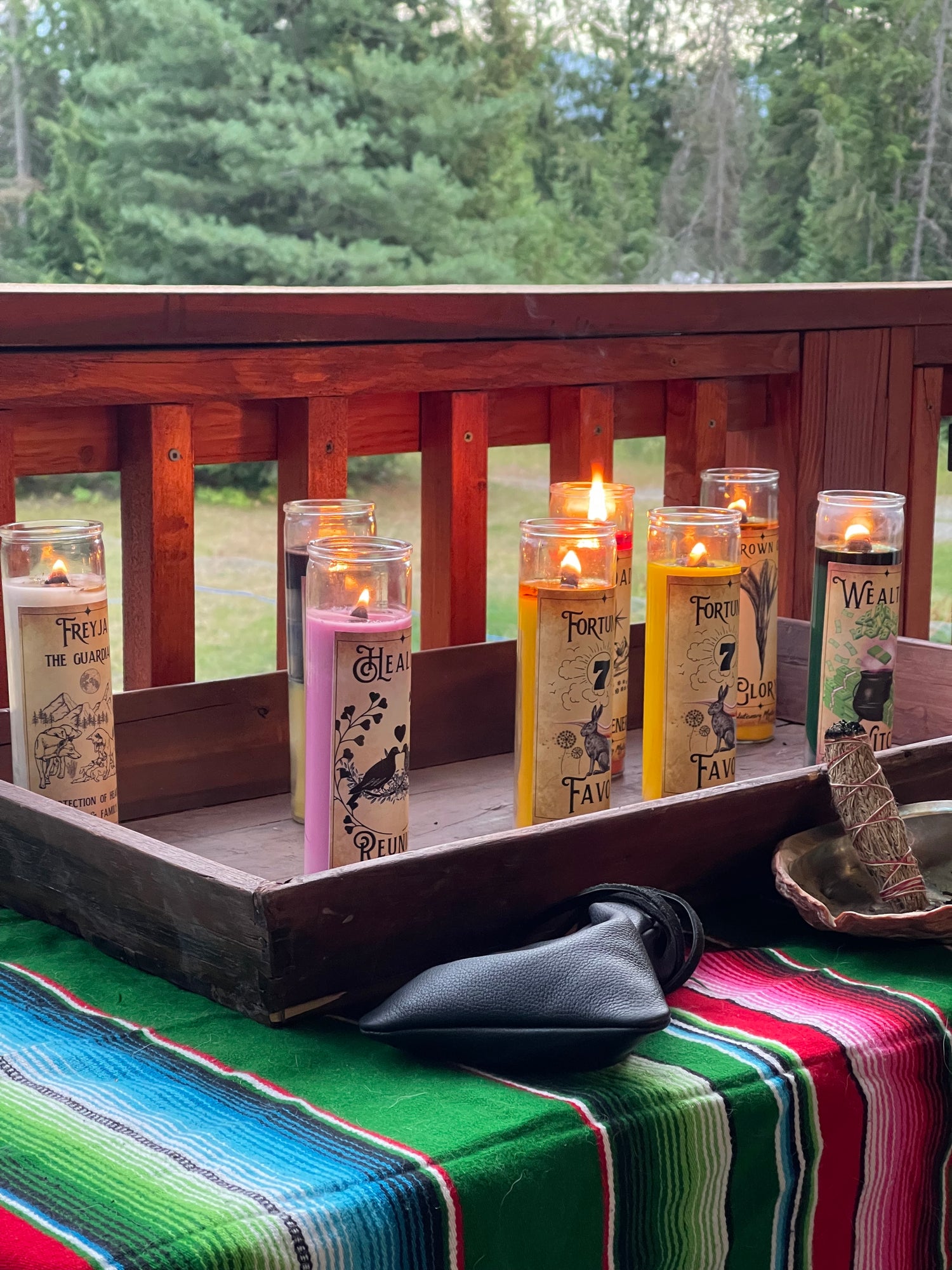 Illuminate your path with non-toxic spell candles
Immerse yourself in the world of enchantment with our extensive range of over 80 spell candles, each lovingly hand-poured to evoke the essence of your chosen intention.
Shop Candles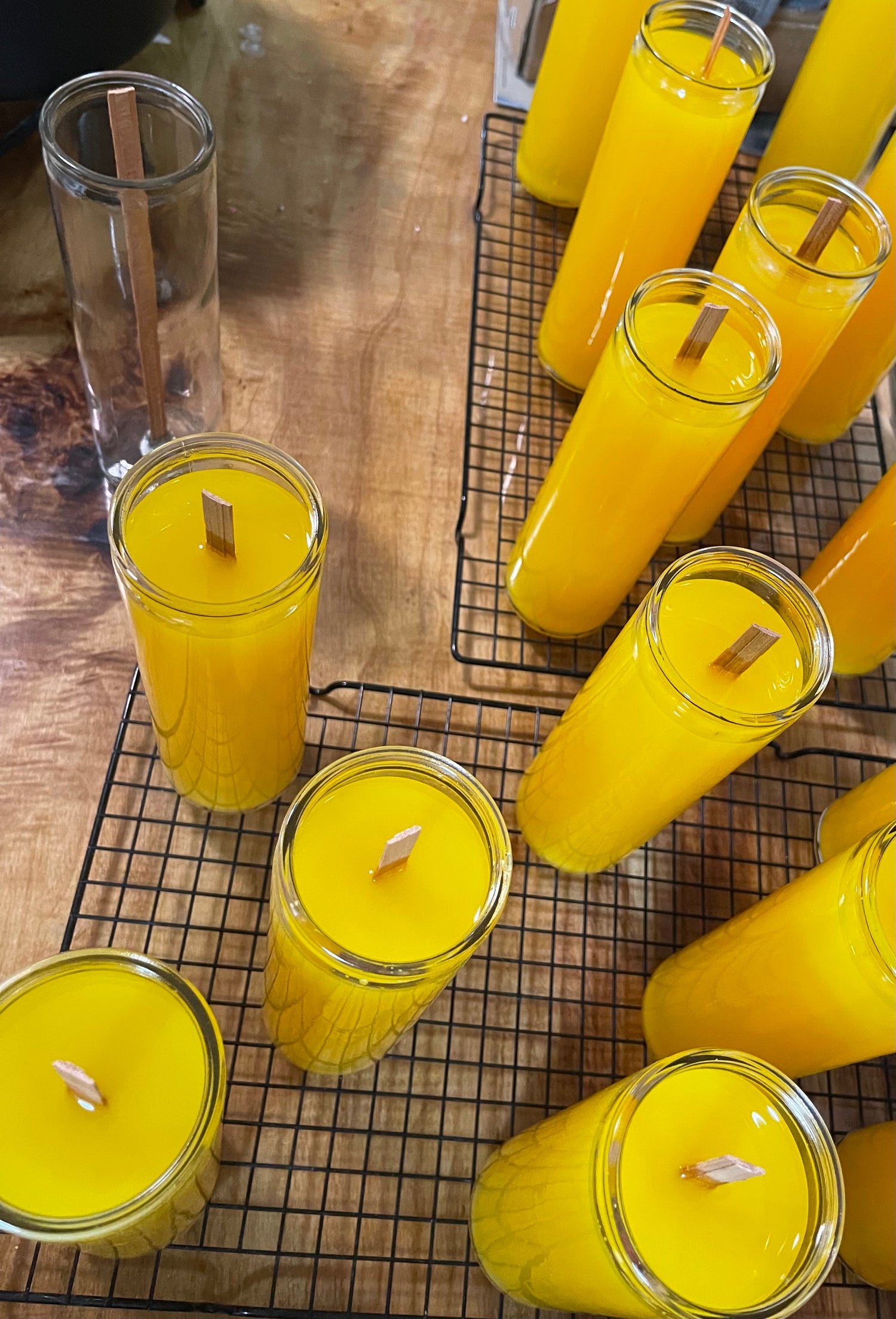 Non-toxic magic
No parabens
No pthalates
No endocrine disrupting chemicals
Premium natural fragrances
Cruelty-free & vegan
Organic *when available
Sustainably-sourced *when available
Plant-based dyes
Biodegradable ingredients
Eco-friendly packaging
Visit Shop
Meet the mystic
Mētztli Wolf, the visionary soul behind Revolutionary Mystic, brings diverse expertise as an activist, ambassador for the Relist Wolves campaign, and the driving force behind Black Moon Wolfdog Sanctuary. With over two decades of delving into occult mysticism and a global clientele base, Mētztli wears many hats – from international psychic and medium to candle-making spiritual guide and evolutionary astrologer. Their practice is grounded in radical love, compassionate healing, ancestral wisdom, and precise intuition, all aimed at illuminating a path towards a brighter future for you.
Read More
Ignite your inner magic responsibly
Discover eco-friendly spell candles and enchanting witchcraft supplies that align with the Earth's rhythms. Unveil your destiny with insightful psychic readings. Plus, with every purchase, you support our nonprofit mission to rescue and protect majestic wolfdogs.
Read more
Revolutionary Mystic
Wednesday's Child Candle
Regular price
Sale price
$21.99 USD
Unit price
per
Sale
Sold out
View full details